Welcome
Bland & Associates is a setting where independent licensed mental health practitioners offer their skills and experience to provide caring and professional support to individuals, couples, families, and groups on the Northside of Chicago.
Our Mission
Bland & Associates provides therapy, counseling & consultation services to individuals and groups by efficient and effective mental health services in a comfortable, safe, and supportive environment with care, compassion, and competency on the Northside of Chicago.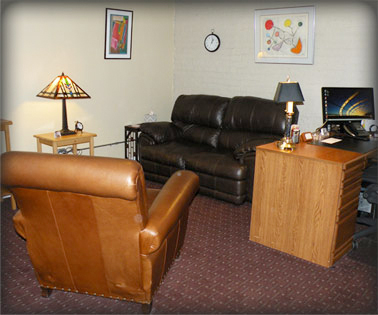 All Counseling services are tailored to meet the special needs of each client, couple or family.  Appointments are tailored to meet your schedule with morning, afternoon, evening and weekend availability!
Psychotherapy | Counseling
Individual counseling at Bland & Associates consists of compassionately helping you solve problems, reach your goals, and learn about yourself.  Counseling is done by utilizing an eclectic approach to help you learn about your thoughts, feelings, and emotions and see how these impact your daily decisions and relationships.  Barriers to achieving your goals are examined, and plans are made to help you overcome these problems.  Internal and external motivators of change are used as a theme in counseling sessions to help you create long-lasting change.
Reasons to set up an appointment for individual counseling include:
 Lack of Motivation
 Difficulties Concentrating
 Problems in Relationships
 Ongoing Worry
 Grief
 Sadness
 Coping with Loss
 Work-related Stress
 Parenting Troubles
 Adjustment and Fear of Coming Out
 Sadness Related to Aging
Dr. Bland has extensive experience treating individuals struggling with trauma, depression, anxiety, attention deficit, relationship issues, navigating life stressors/transitions such as caregiving, loss and grief, divorce, career changes, retirement, medical problems, and developing a more satisfying self-identify with older adolescents through older adults.
Individual and Family Psychotherapy
One on one counseling or together with appropriate family members or significant others regarding your concerns.
Couples Psychotherapy
Relationship issues with couples who are dealing with problems in their lives together including premarital issues, marriage concerns, intimacy trust, communication, parenting, separation or divorce.
Parenting Counseling
Parent support and education in child development, discipline issues, self-esteem building, promoting adolescent independence and responsibility.  Parenting education can help parents recognizing signs for concern, problems with drugs, alcohol, conduct issues or emotional disturbances and learn about possible interventions.
Group Counseling
Groups are created periodically around various topics or themes.  Most groups meet weekly for a predetermined time frame.  Groups are limited in size and each potential member is interviewed for appropriate placement.
Consultation | Supervision
Provide professional supervision for mental health counselors, as well as other consultative services to individuals and groups, including churches, not-for-profit and for-profit organizations.  Available for seminars and staff development on many human relations issues related to the psychological and spiritual dimensions of many life issues.
Currently accepting new clients
Contact Dr. Bland at 773-404-8161
Office location | 856 West Buena Avenue | Chicago, IL 60613 (map)
Centrally located in the Lakeview  neighborhood (60657)
between Lincoln Park (60614) and Andersonville (60640)
Accessible by bus | Red Line | or street parking is available